Hello!
Wanted to let you all know that we just launched the first ever CYBERPUNK art auction curated by Randomghost and published by Superchief – Gallery's live at both LA and NYC!
We have a live event up that will last until 5 February, so if you're in either LA or NYC, you have a chance of come partying up and looking at some Cyberpunk art in the physical gallery! (with free drinks btw!)
This week has been insanely fast paced, and for the first time, I've taken over Tokyo's Shibuya main streets with my artwork:
We'll also be live today on Twitter Spaces later today, check it: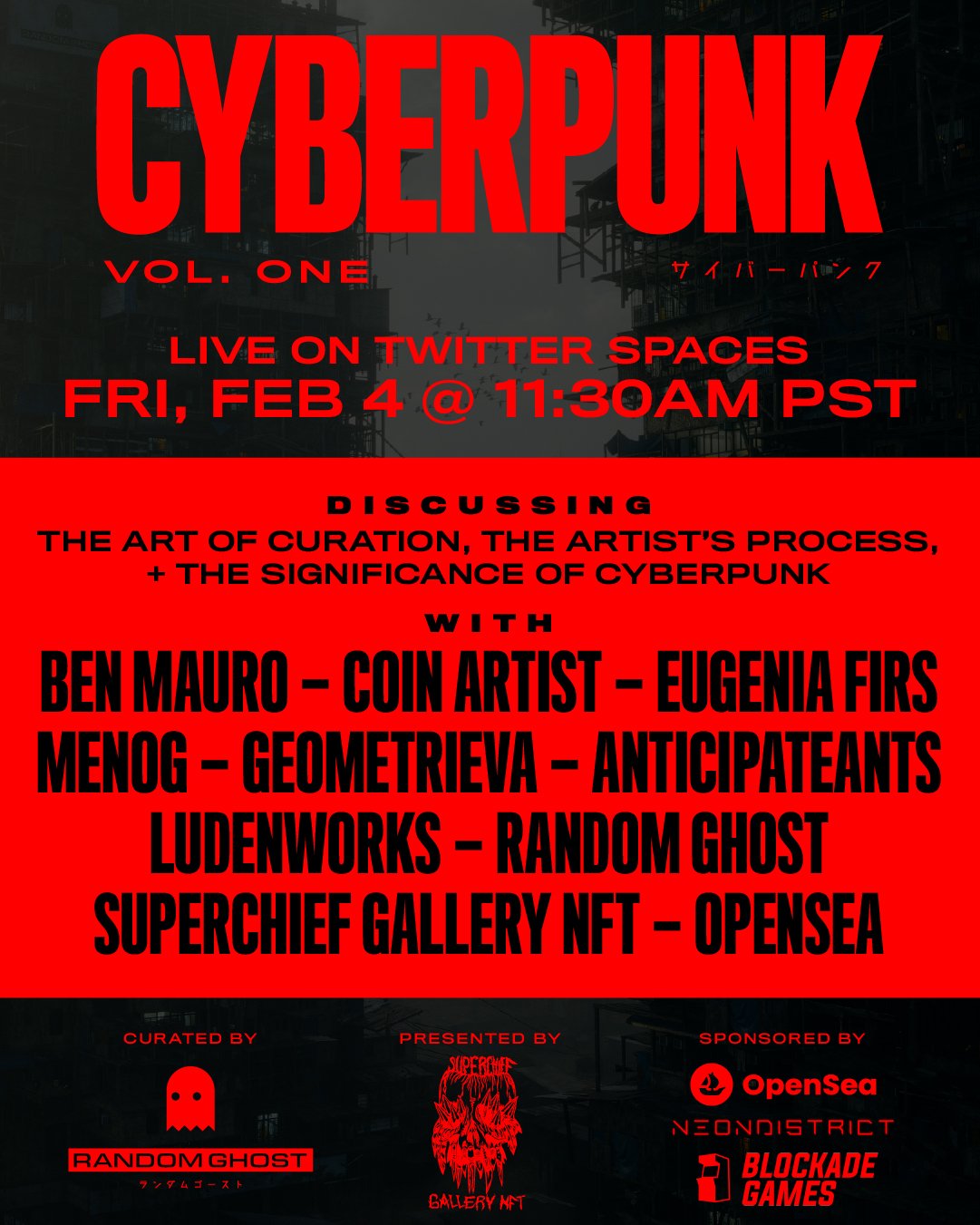 We wanted to include an open call for cyberpunk art, and we think we get it. There's something for everyone in this one. Whether it's new illustration or 3D painting or retouching or photography, all of these artists went above and beyond. And the pieces speak for themselves.
You can go over and take a look at all of them here:
Collection: https://opensea.io/collection/cyberpunk-vol-1
Event reminder: https://twitter.com/RNDM_GHST/status/1489461674360721409